Retailer and Discounter
Our clients include Garden cneters, hardware stores and discounters. We supply wholesale clients with articles for special buys. Our costumers receive goods for both indoor and outdoor, produced to meet their specifications. Our assortment includes plants, sympathy and Advent floristry as well as specialized seed-mixes.
To meet the demands of our customers in all of Europe, Dominik has developed into an internationally established family business. We have many years of experience in global purchasing as well as in Europe-wide plant distribution. We are looking forward to use that knowledge for your success.
Production
We produce most of the plants for our wholesale clients ourselves. Perennials, shrubs and ornamental plants are just a part of our production avtivities. This shortens the transportation times during production and to our clients significantly.
Shorter transportation times offer many benefits to our clients:
we are able to react quickly and felxibly to our costumes wishes
the plants are protected by the short transport times
orders can be processed quickly and efficently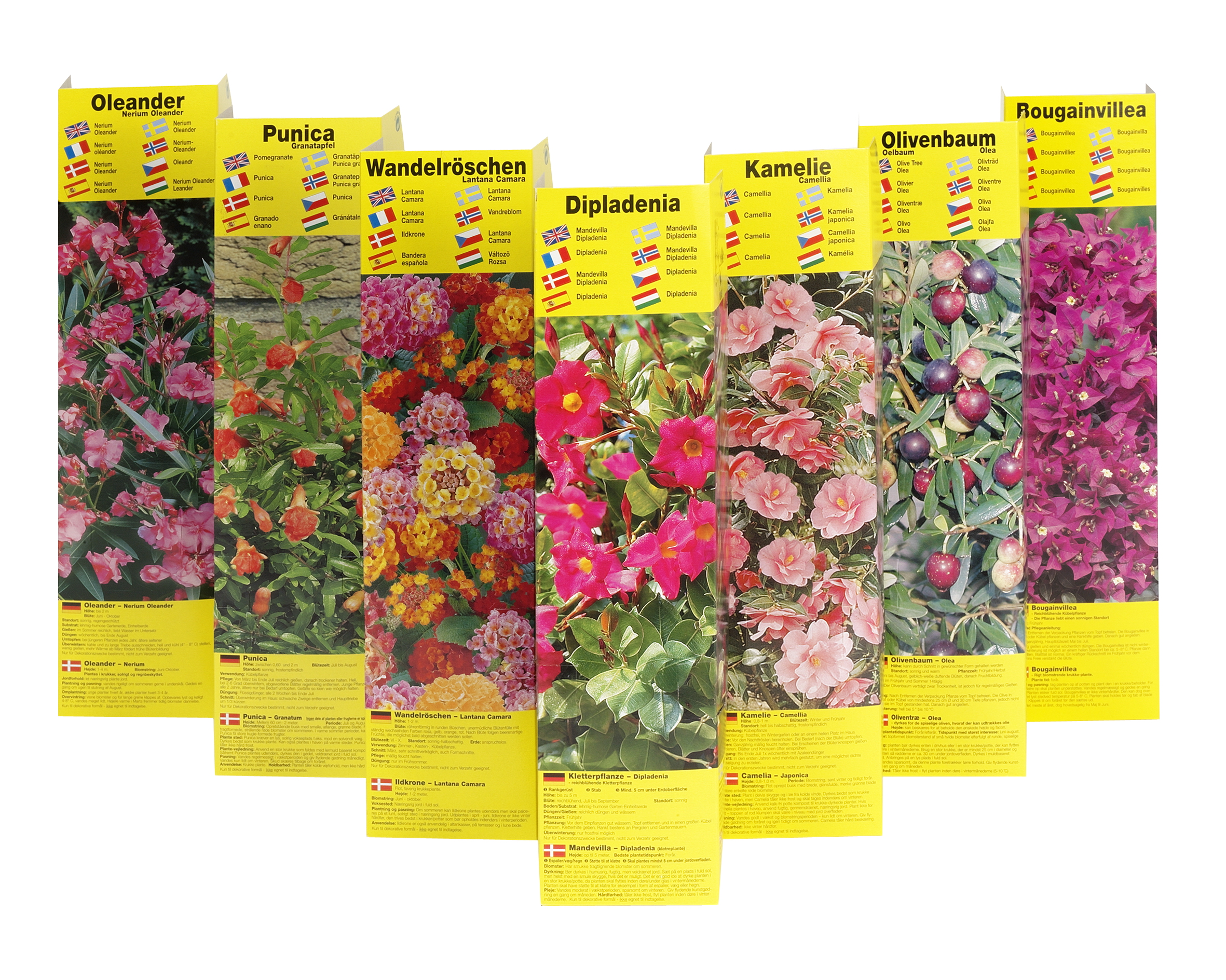 Packaging
Our goods are delivered in SB-Boxes and in cellophane bags with picture cards or labels. The packaging is individually designed, according to the customers wishes. Plant care instruction in up to 11 languages can be printed on a single SB-Box to accommodate the needs of our distribution channels throughout all of Europe.
The goods are delivered on CC- and EC-containers. We also offer our articles to be shipped on Trans-Ver and in Display boxes, ready to be sold in the individual stores.
We deliver to central warehouses and individual stores, if a certain minimum quantity is ordered.
Assortments
Our customers can assemble individual assortments from our wide array of plants. We offer perennials from our own production, which can be combined to thematic assortments. Two of the most popular assortments are the butterfly-friendly and bee-friendly mix. Exotic perennial and berry shrub assortments, as well as assorted shrubs and grasses, can be easily compiled from our broad portfolio.
We also offer floral arrangements for All Saints' Day and floristry for the holiday season, like Christmas and door wreaths and Christmas arrangements. Our portfolio also includes individually and seasonally planted pots and baskets for spring, summer and autumn.
Rose Bushes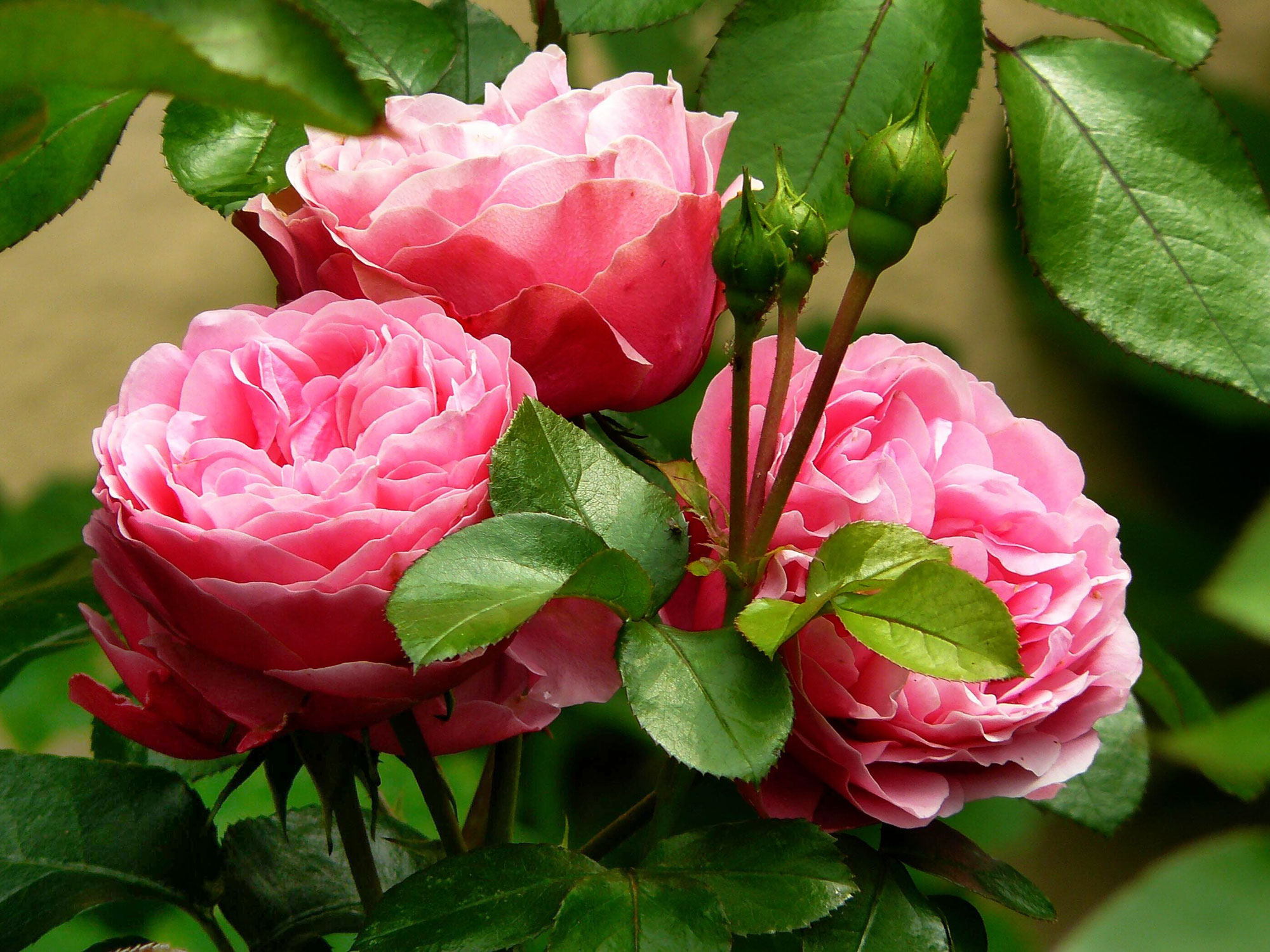 We produce rose bushes in hibernation, packed in SB-boxes or in cellophane bags with picture cards. Additionally, we offer sprouted garden roses, fragrant roses and climbing roses in 2 l to 4 l pots.
Perennials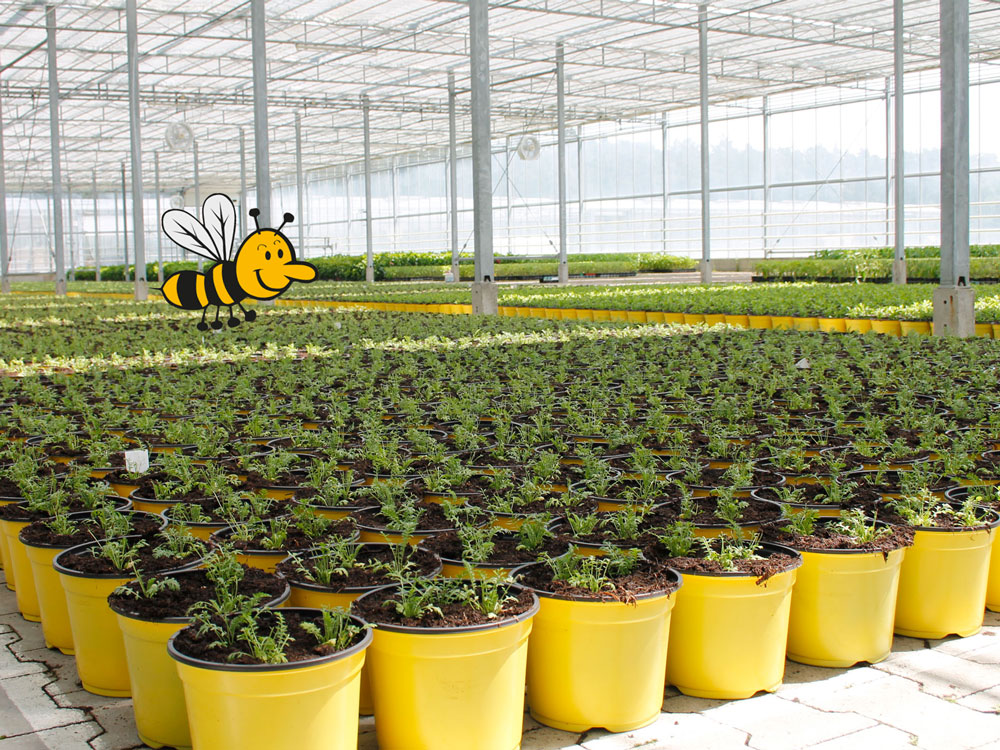 Our portfolio includes perennials in various pot sizes, ranging from 7 cm pots to large 3 l containers. Our customers can choose from our large selection of perennials and compile individualized assortments like blooming perennials, assorted grasses or perennials for stone gardens. Two popular assortments are our butterfly and bee-friendly mixes.
Fruit Trees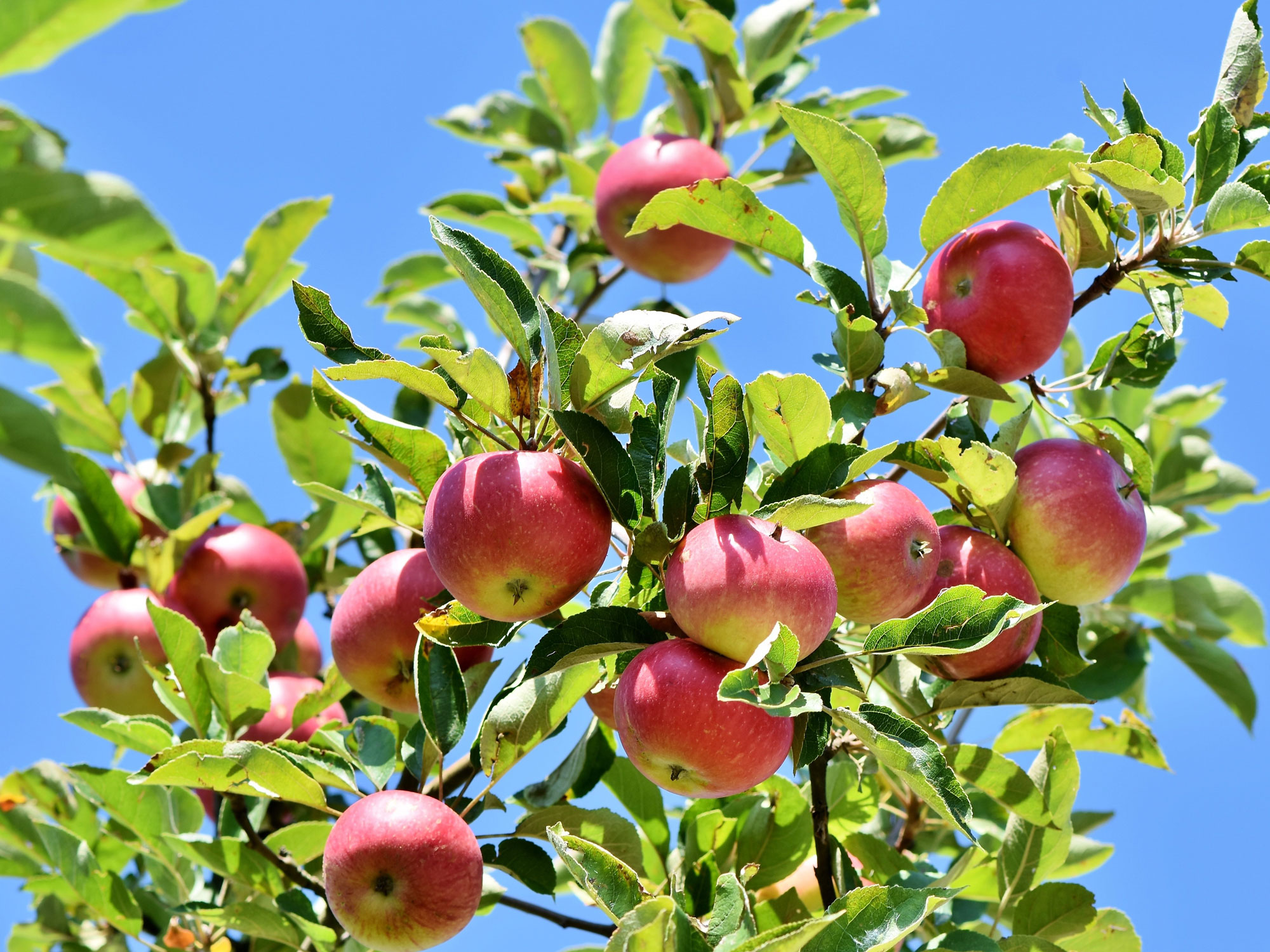 We offer fruit trees in different cultivated forms. Our portfolio includes small-crowned trees root-packed in jute bags, mini fruit trees in various pot sizes, and espalier and column fruit trees in 7.5 l containers. Especially small plants such as mini fruit trees are perfect for cultivation in pots on the balcony or the terrace.
Berry Shrubs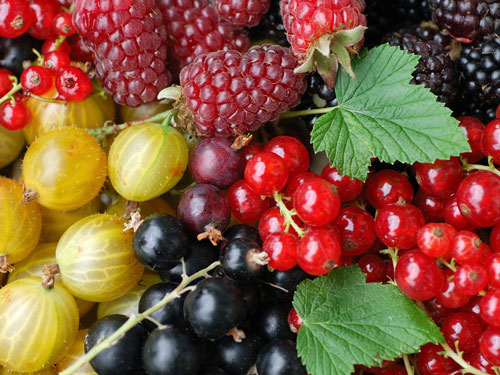 Our assortment includes berry shrubs in various pot sizes, ranging from 9 cm pots to 3 l containers. Individual assortments can be compiled from our large variety of shrubs, according to the wishes of our customer.
Shrubs and Climbers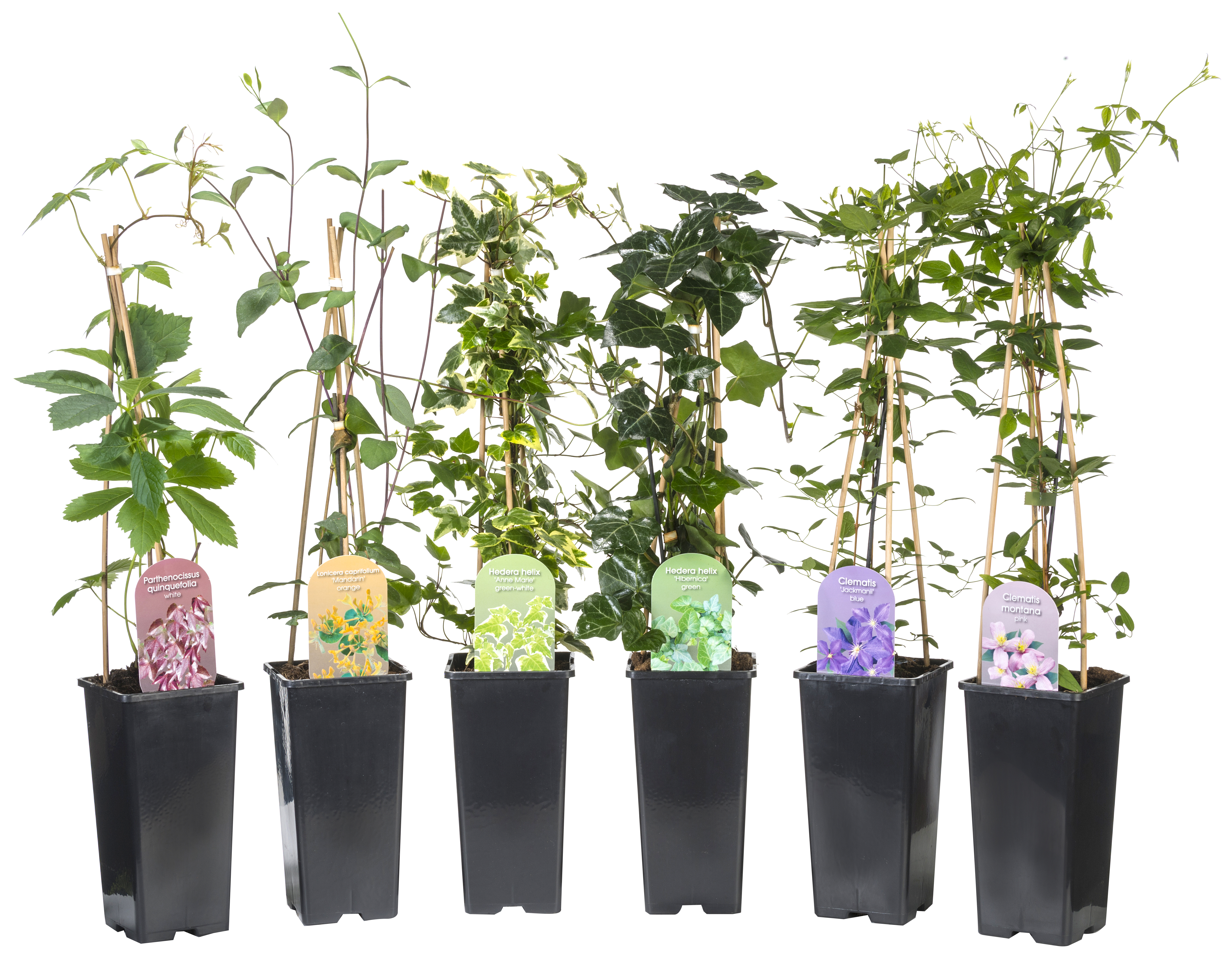 We offer shrubs and climbers in different pot sizes, ranging from 7 cm pots to large shrubs in 4.5 l containers. Individual assortments, such as blooming shrubs or hedges, can be compiled according to the wishes of our customers. Our portfolio of climbers includes both evergreen plants, such as ivy, and blooming varieties, like clematis in different colors.
Planted Pots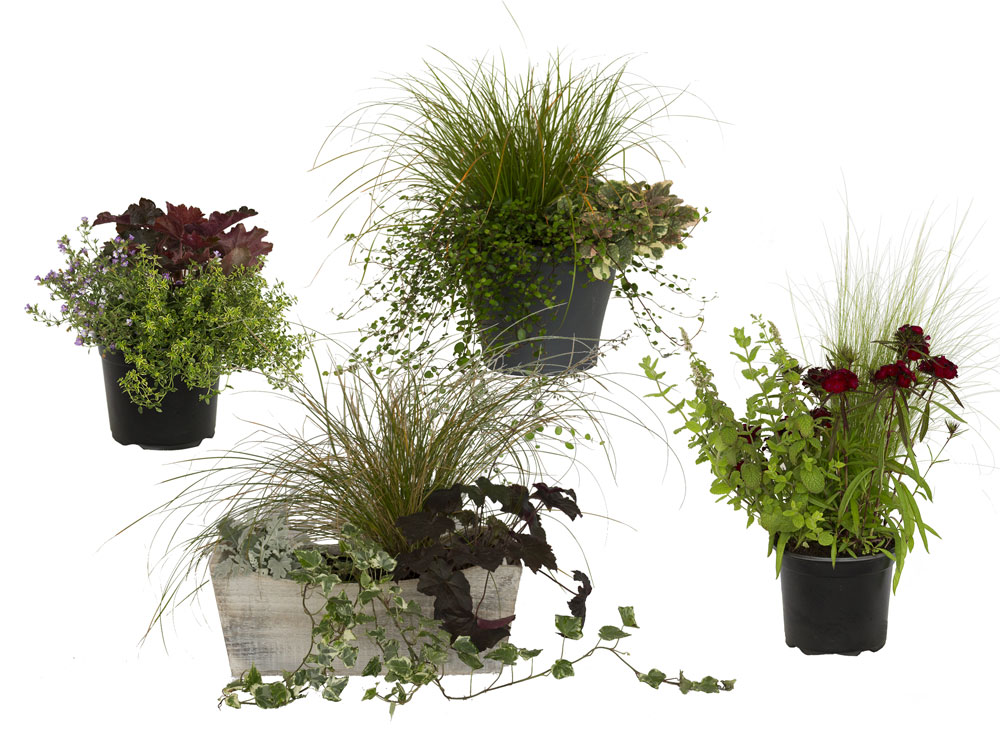 We plant individual arrangements according to our customers wishes, in different pots of various materials (wood, terracotta, etc.). The arrangements can be assembled from our broad portfolio for different seasonal topics, such as Easter, Christmas, or autumnal arrangements. The finishing touch for our arrangements are selected decorative items.
Sympathy Arrangements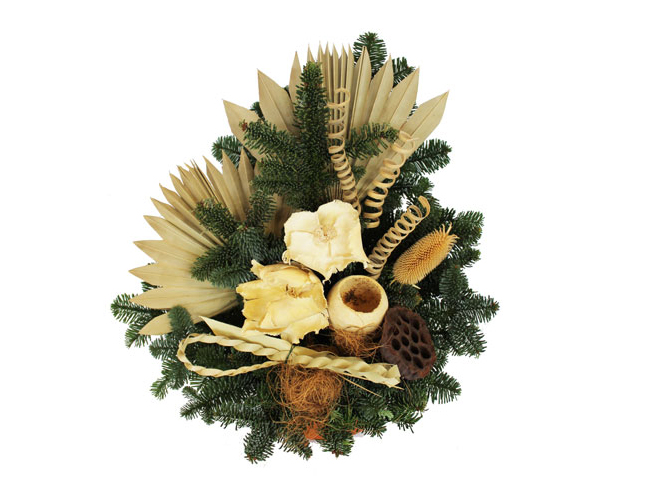 Our Portfolio includes floristry for All Saints' Day. We produce floral arrangements in individual assortments according to our customers wishes. Our arrangements are based on both the classical elements of sympathy floristry and a modern color palette.
Advent Floristry
Our offer for wholesale clients includes Floristry for the Christmas season. We produce Advent wreaths and arrangements, as well as door wreaths, arrangements with living plants and amaryllis in glasses. Our articles are adorned with high quality decorations and candles. Upon request, LED-candles and lights can be used on the wreaths and in the arrangements. Our broad color palette includes options from the classical red and gold to modern colors like grey and petrol.